Art Direction & Graphic Design Astrid Ortiz Project Management & Writer Shanel Chellaram UX Designer Elsa Camí Programming Program Studio Branding Imperfecto Estudio Icons Lillan Team Client Hogo
Hogo is a sleep system that has been scientifically proven to enhance your overall health through total body regeneration.

We were commissioned to renew the Hogo website to meet two objectives. The first: focus on the product. It had to be clear what the Hogo System was, what it consisted of and the benefits to the user's health that the system could provide. The second: focus on the mobile experience. The web had to be designed following the "mobile first" precept.
With this intention, we worked on the structure and content and also on finding native mobile ways to display the information. All this creating an attractive and modern website that conveyed the high quality of the product.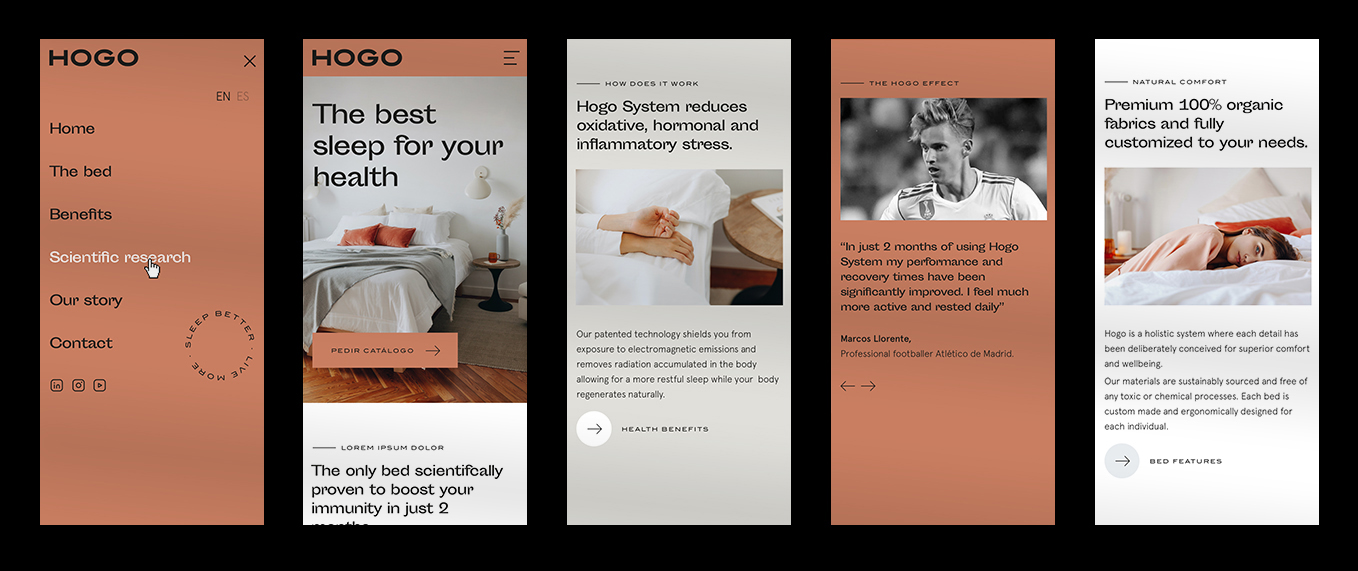 We are happy the project achieved an Honorable Mention and the Mobile Excellence on Awwwards.